2/2 WAY WATER-HAMMER PROOF SOLENOID VALVE (Brass series, Pilot acting)
Home

/

40-12-14
Feature:
Closing time delay 7 to 10 seconds to prevent water hammer.
Pilot acting for low starting pressure.
Large flow rate and high working pressure.
Stainless steel stem provides exceptional durability.
Ex-proof coil T4 as optional accessory.
Timer for setting on/off time as optional accessory.
Product Caption: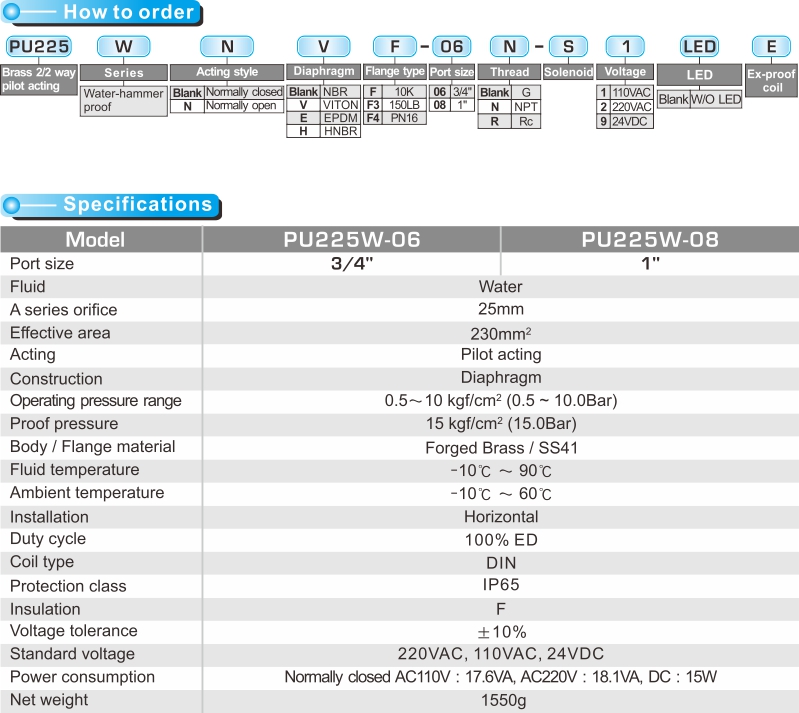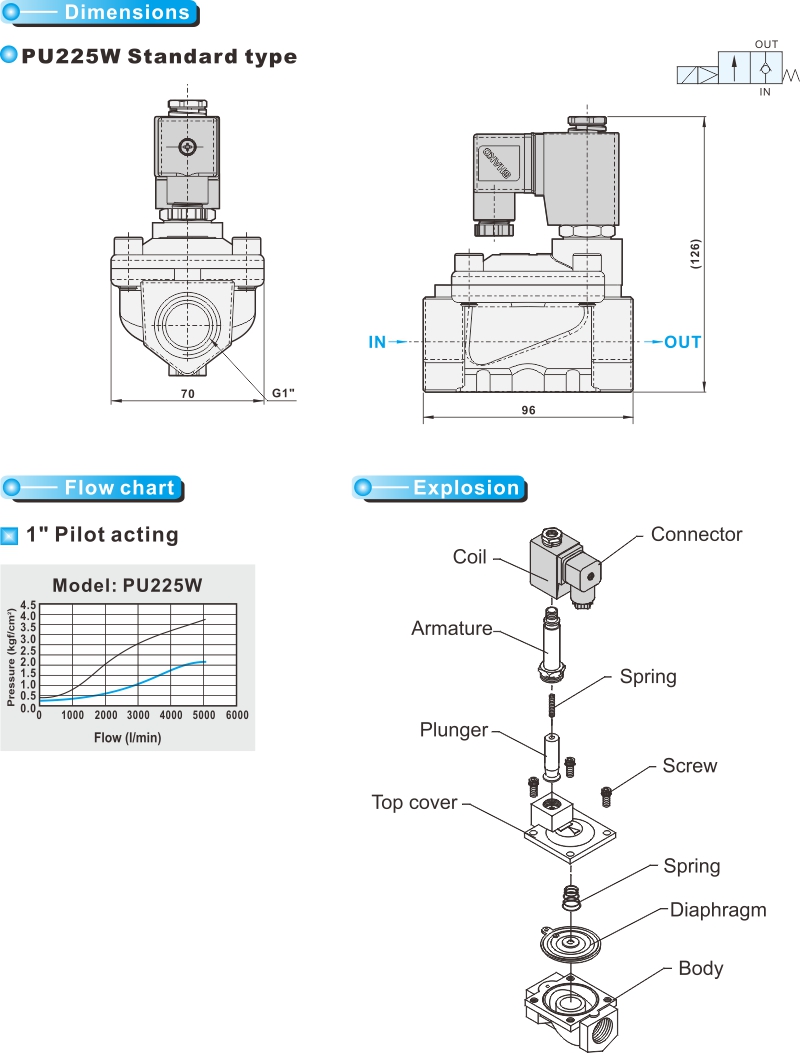 Size:
Port size: 1"
Relevant Documents:
Download: