Message from our president
Since it's foundation in 1980, for more than 3 decades, SHAKO CO. LTD., has dedicated its entire resources to the field of pneumatic products, and committed its energies to develop and produce new products meeting the ever-demanding needs of automation. SHAKO past endeavors are reflected in the pneumatic products, all ranges are more than 2000 products. Moreover, SHAKO brand has become the preferred choice for pneumatic in more than 30 countries. Until today, having accumulated over 30 years of experience and a proven record of accomplishment of developing new products, we are now dedicating ourselves to make our R & D effort even further so as to be ready for our next milestone, Shako's 50th anniversary.
Our focus on quality processes ensures that we build high quality products with exceptional performance since 1980. For years, Shako keeps investing in advanced machines and running after the new technology from advanced countries to improve our quality and production, to fulfill our main purpose: to provide and satisfy customers with high quality products, good service, quick delivery, and etc.
We specially invest and put more efforts to develop new products and equipment meeting quality of ISO9001 procedures and the world standard and internationalized specification, identically with products of all famous brands.
Our wide range products can provide you one-stop purchase demand.
Our products are successfully sold world-wide over 30 countries, such as USA, Canada, Mexico, Brazil, Germany, UK, France, Spain, Italy, Greece, Turkey, Iran, Thailand, Vietnam, Indonesia, India, Pakistan, and etc. We are proud of our quality and gain trust from our customers.
Shako, our brand, represents our reputation and guarantee to you.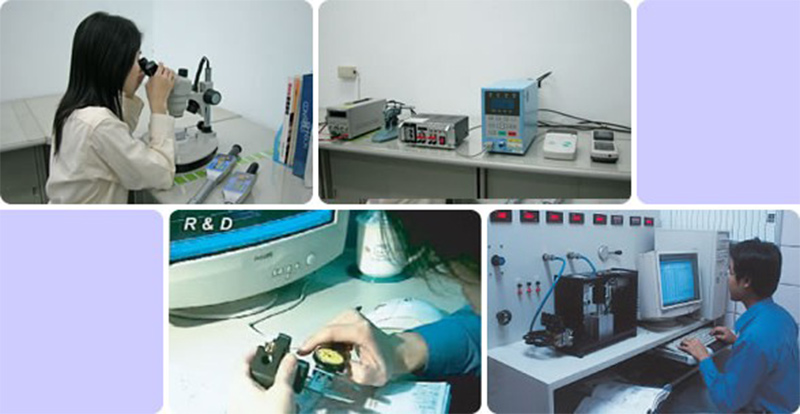 R&D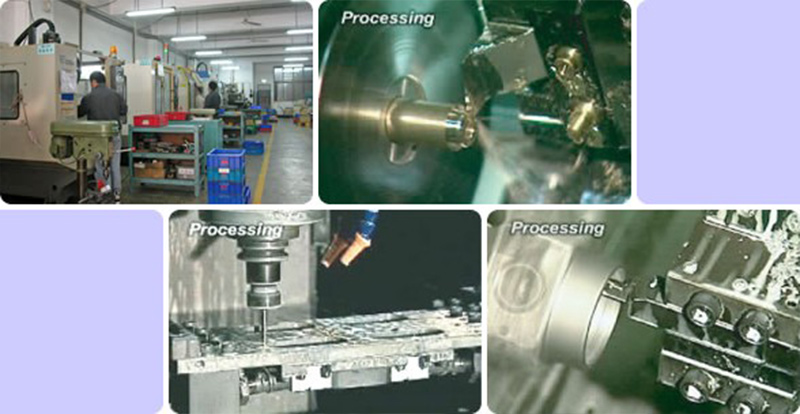 Production department

Certificate
Company History
1980Founded as a trading co., to market all pneumatic products.
1982Started to manufacture fittings
1987Started to manufacture solenoid valves in new factory located in San-Chong city.
1997Moved to new factory in Kwei-Shan, Taoyuan Hsien.
1999Started to produce ISO6431 cylinders.
2000Started to produce various cylinders.
2002ISO9001 certificated.
2005SHAKO started to manufacture SUS316 stainless steel FRL.
2006SHAKO started to manufacture ISO6430 standard cylinders, ISO6432 stainless steel cylinders.
2007SHAKO pneumatic testing laboratory was accredited to correspond with ISO / IEC 17025 : 2005 criterion as a national class laboratory.
2009ATEX certified for SPU225/SPU220 solenoid valve.
2011The latest flow-rate characteristics tester was completed.
2013Devoting R&D for the new products with low power consumption and precise automation.
2016TUVRheinland Taiwantrade Supplier Business Information Verification.
2017DTwo New factories in Guishan dist. Taoyuan city have been established and start operation.
Product range
FRL air source control system
5/2, 5/3, 3/2 way solenoid control valve.
5/2, 5/3, 3/2 way pneumatic valve.
Mechanical, manual control, foot pedal valve.
2/2 way solenoid valve.
ISO6431, ISO6432 cylinder, jig cylinder,
Double rod, and tri-rod cylinder, rodless cylinder, and etc.
Mini parallel and fulcrum chuck.
Various accessories - PU tube, sensors, silencers, and etc.
O.E.M. and O.D.M. projects are welcome.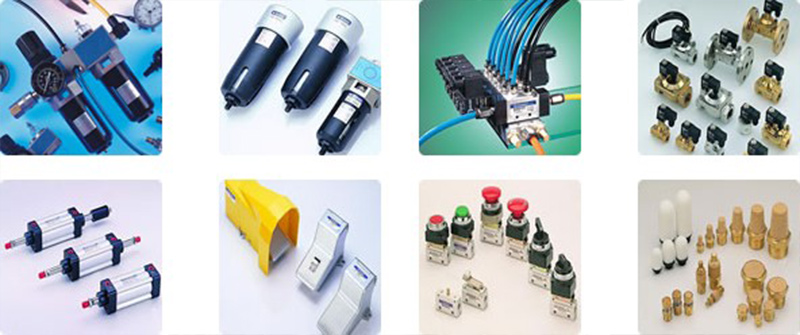 Head office (Domestic department):
No.492-1, Sec. 1, Wanshou Rd., Guishan Dist., Taoyuan City 33350, Taiwan (R.O.C.)
Tel: 886-2-8209-3435
Fax: 886-2-8209-2264
E-mail: shako.power@shako.com.tw; shako@ms11.hinet.net
Import & Export Department:
Tel: 886-2-8209-3435 Extension:218, 228, 238
Fax: 886-2-8209-2463
E-mail: shako@shako.com.tw; shako@ms11.hinet.net
Taichung Branch
4F-3, No.94, Dai-Chung St., Taichung City, Taiwan (R.O.C.)
Tel: 886-4-2319-9431
Fax: 886-4-2320-4841
E-mail: shako.tc@shako.com.tw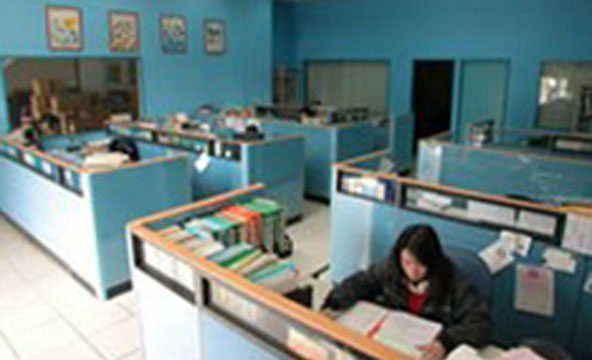 Customer service department