FILTER REGULATOR
Home

/

40-10-09
Feature:
Número de patente en Taiwán: 684011
Número de patente en China: ZL200420019530.2
Categoría de patente: construcciones reguladoras de presión.

Remove water and particle effectively.
40µm and 5µm filter element are easily interchangeable and replaceable.
Accurate and easy pressure setting.
Product Caption: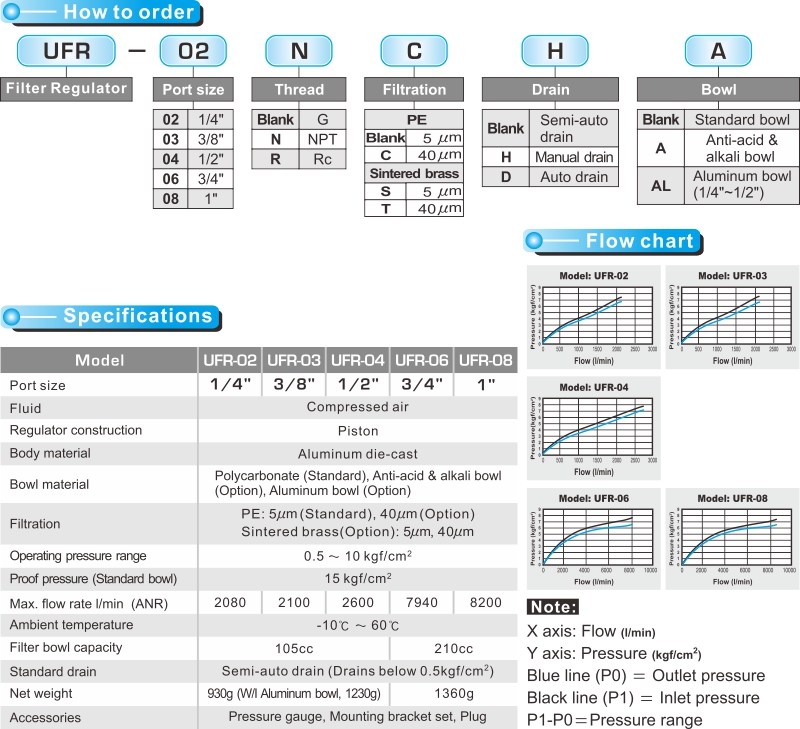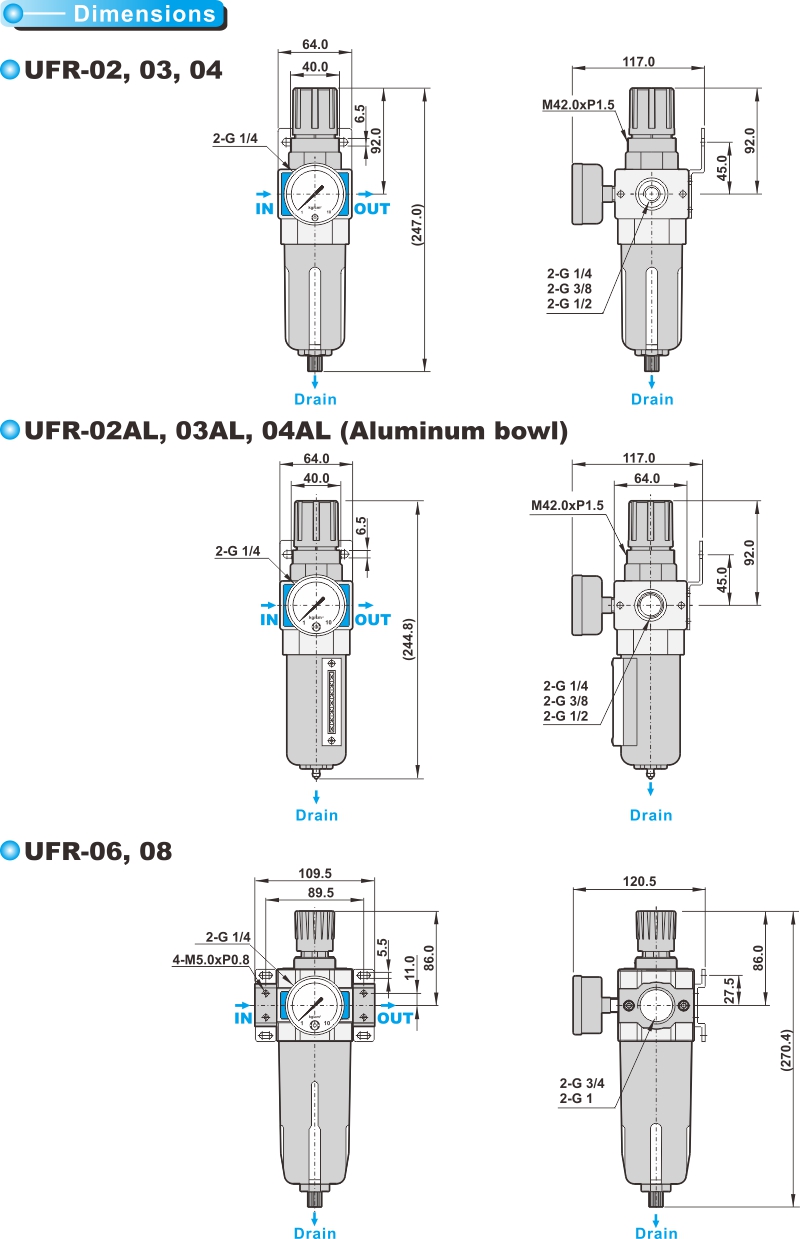 Size:
Port size: 1/4" 3/8" 1/2" 3/4" 1"
Relevant Documents:
Download: